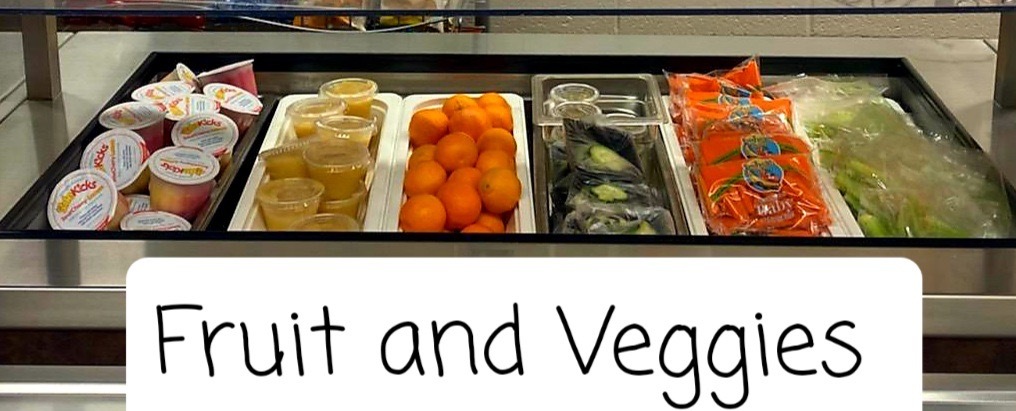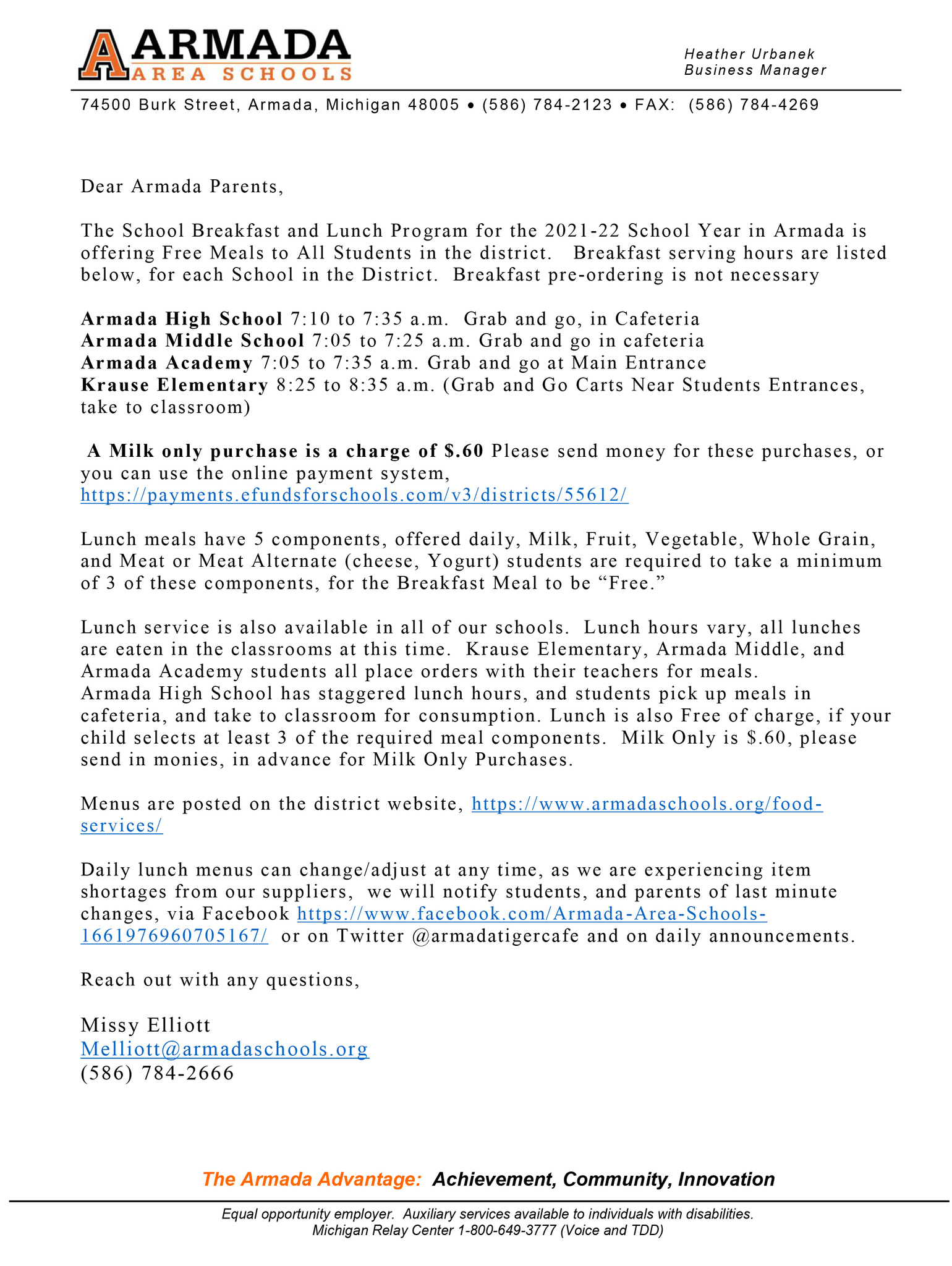 ANYONE THAT WOULD LIKE TO APPLY FOR BENEFITS, ONLINE APPLICATION NOW AVAILABLE THROUGH
www.lunchapp.com.
FAQ about National School Lunch Programs
Community Meal Outreach, please click on the link below to find distribution locations.
How to Apply for Free & Reduced Lunch

Printable Free & Reduced Lunch Application
Click here for non-English lunch application.
Boost Your Brain With Breakfast
USDA Non-Discrimination Statement
Any comments, questions, or concerns, please contact Missy Elliott, Armada Area Schools Food Service Director at (586) 784-2666.
Improvements made to the High School Kitchen utilizing the Smarter Lunch Fund Grant