Armada's theme for 2017-18 is Epic Wins.
Here are a few from the year.
Armada Middle School Band and Orchestra Excel in National Competition.
The AMS 7th & 8th grade band & orchestra traveled to Sandusky, Ohio to compete in a national competition. There were 16 middle school and high school ensembles from five different states, MI, OH, IL, PA & NJ that participated in this competition. The groups were divided into two groups based on school size.
The 7/8th Grade Band earned 1st place in their division! The 7/8th Grade Orchestra earned 1st place in their division AND 1st place overall (regardless of school size)!
In addition only one school at the festival earns the award for Top Honors called "Esprit de Corps". Armada Middle School was recipient of this award for the second year in a row! (See below for a description of the 'Esprit de Corps" award)
" Our Esprit de Corps Award recognizes the participating organization that displays an exemplary attitude of positive support and outstanding personal behavior throughout the festival weekend. Personal integrity, quality character values, a desire for excellence, and a spirit of cooperation serve as the cornerstone qualities of the Esprit de Corps Award."
Armada Student wins a USAC 2017 National Championship
Bobby Elliott, a sixth grade student at Armada Middle School, won a USAC 2017 National Championship. He race all over the country to earn points and win this title. He was honored in Indianapolis in December 2017.
Armada Girls Varsity Basketball Team
Wins Conference Championship!
With a victory over Richmond by a score of 43-36, the Girls Varsity Basketball Team clinched an outright conference championship. This is the first conference championship for the girls since 1989.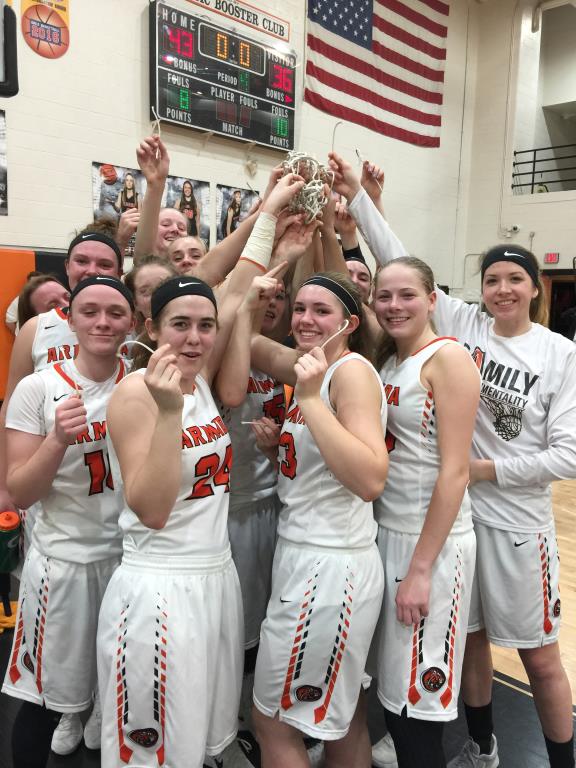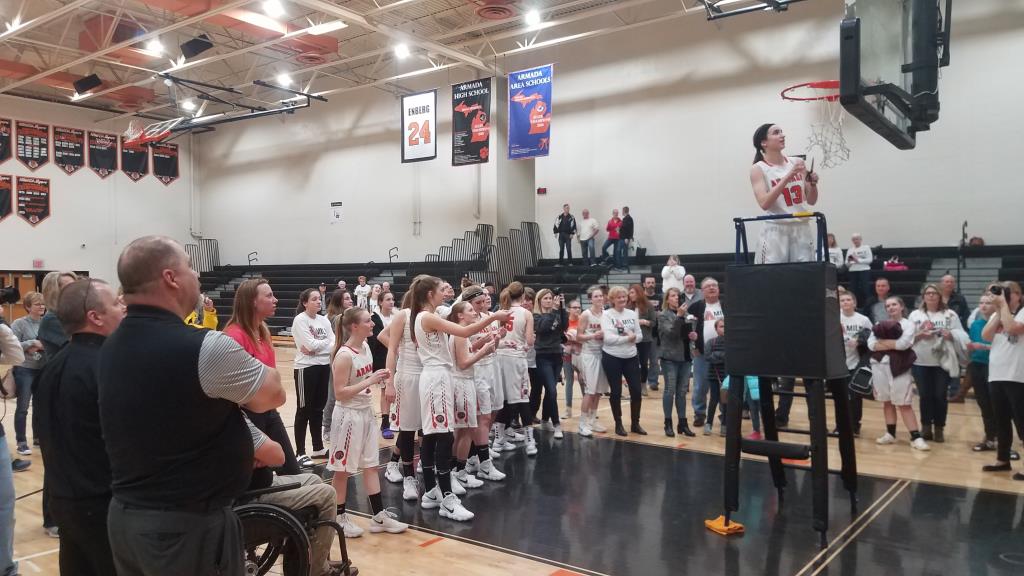 Freshman earns National Titles in Paso Fino Grand National Show
Sydney Elliott competed in the Paso Fino Grand National show in December 2017 and earned 2 Grand National Titles and 1 Reserve Grand National Title.
AMS Helps Schools Recover From Hurricanes
Armada Middle School Teacher Chad Finkbeiner led the collection of thousands of items of school supplies to provide to Bonner Elementary in Houston which had been devastated by Hurrican Harvey. The donations will help over 900 students get back to school with the supplies they need.
AMS Band Students Make Music with Composer Darryl Johnson II
For the second consecutive year, the Armada Middle School Band students are getting the opportunity to work directly with composer Darryl Johnson II to see a composition being created and to have the opportunity to perform the work for the first time.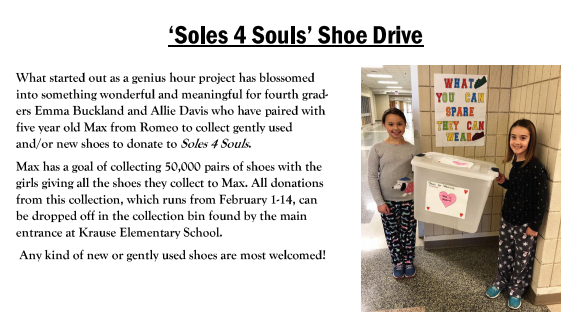 Residents in Armada Area Schools endorsed a $6.6 million bond proposal at the polls Nov. 7. The proposal received 715 votes in support of the bond, or 56.5 percent, and 551 votes against it, or 43.5 percent.