District Calendar
No school, winter recess

Dec 21 - Jan 2

District Calendar (Public)

This event has a Google Hangouts video call. Join: https://hangouts.google.com/hangouts/_/armadaschools.org/no-school?hceid=YXJtYWRhc2Nob29scy5vcmdfOTBpdGI0YnFkajJ0YjZzc2E2bjE5YWFsN2tAZ3JvdXAuY2FsZW5kYXIuZ29vZ2xlLmNvbQ.3c6q2o4smqlobtpjr33eoqoebn&hs=121

School Resumes

Jan 3

District Calendar (Public)

This event has a Google Hangouts video call. Join: https://hangouts.google.com/hangouts/_/armadaschools.org/school-resumes?hceid=YXJtYWRhc2Nob29scy5vcmdfOTBpdGI0YnFkajJ0YjZzc2E2bjE5YWFsN2tAZ3JvdXAuY2FsZW5kYXIuZ29vZ2xlLmNvbQ.1d3dv9v9fue20hn87h237jbgcd&hs=121

1/2 day all students

Jan 11

District Calendar (Public)

This event has a Google Hangouts video call. Join: https://hangouts.google.com/hangouts/_/armadaschools.org/1-2-day-all?hceid=YXJtYWRhc2Nob29scy5vcmdfOTBpdGI0YnFkajJ0YjZzc2E2bjE5YWFsN2tAZ3JvdXAuY2FsZW5kYXIuZ29vZ2xlLmNvbQ.0hs2evbejnq2tuufstc6k68n4h&hs=121

No School - Martin Luther King, Jr. Day

Jan 21

District Calendar (Public)

Secondary Conferences

Jan 24

District Calendar (Public)

This event has a Google Hangouts video call. Join: https://hangouts.google.com/hangouts/_/armadaschools.org/secondary?hceid=YXJtYWRhc2Nob29scy5vcmdfOTBpdGI0YnFkajJ0YjZzc2E2bjE5YWFsN2tAZ3JvdXAuY2FsZW5kYXIuZ29vZ2xlLmNvbQ.6a96gm7b9agjbn2uuril4knres&hs=121

1/2 day all students

Jan 25

District Calendar (Public)

This event has a Google Hangouts video call. Join: https://hangouts.google.com/hangouts/_/armadaschools.org/1-2-day-all?hceid=YXJtYWRhc2Nob29scy5vcmdfOTBpdGI0YnFkajJ0YjZzc2E2bjE5YWFsN2tAZ3JvdXAuY2FsZW5kYXIuZ29vZ2xlLmNvbQ.2clji20cct3a10etbfm1jcigi7&hs=121

1/2 day all students

Feb 14

District Calendar (Public)

This event has a Google Hangouts video call. Join: https://hangouts.google.com/hangouts/_/armadaschools.org/1-2-day-all?hceid=YXJtYWRhc2Nob29scy5vcmdfOTBpdGI0YnFkajJ0YjZzc2E2bjE5YWFsN2tAZ3JvdXAuY2FsZW5kYXIuZ29vZ2xlLmNvbQ.0oapstg340etbnbd3tsr0kpcf2&hs=121

Mid-Winter Break

Feb 15 - Feb 18

District Calendar (Public)

This event has a Google Hangouts video call. Join: https://hangouts.google.com/hangouts/_/armadaschools.org/mid-winter?hceid=YXJtYWRhc2Nob29scy5vcmdfOTBpdGI0YnFkajJ0YjZzc2E2bjE5YWFsN2tAZ3JvdXAuY2FsZW5kYXIuZ29vZ2xlLmNvbQ.7f1b5cklfphdm8mkvleuhfuo7k&hs=121

Unified Classroom Parent Portal
The Latest Armada News
December 7, 2018 Announcement
Attention parents, this is an important message from the Armada Area Schools. At approximately 11:30 pm last evening the state police contacted administration about a potential threat made by a high school student on Snapchat. Working with our school director of safety, the state police and the Macomb County sheriff visited the home of the student and conducted an investigation and found the threat to not be credible. The student has been barred from campus and we have taken increased security measures and you will see additional police visibility as a precautionary measure.
Please share with your students the importance of appropriate use of social media. While a post maybe made outside of school, if it causes a substantial disruption to the school, it will result in disciplinary measures. We take these reports very seriously and will continue to work with the local authorities to make Armada Area Schools as safe as possible.
Armada Staff Receives Training On ALICE Safety Protocol
On November 15, 2018, the entire Armada staff at each building was trained in the ALICE safety protocol by ALICE certified trainers. This training was borne out of ideas shared at our community safety meetings we held last year. This training is important to maintaining our committment to the community to keep our students as safe as possible while in our care. A second follow-up training will be held in the spring as well. If you have any questions about the ALICE training, please contact your child's building principal or contact the superintendent's office.
---
Little Mermaid Is A Whale Of A Hit!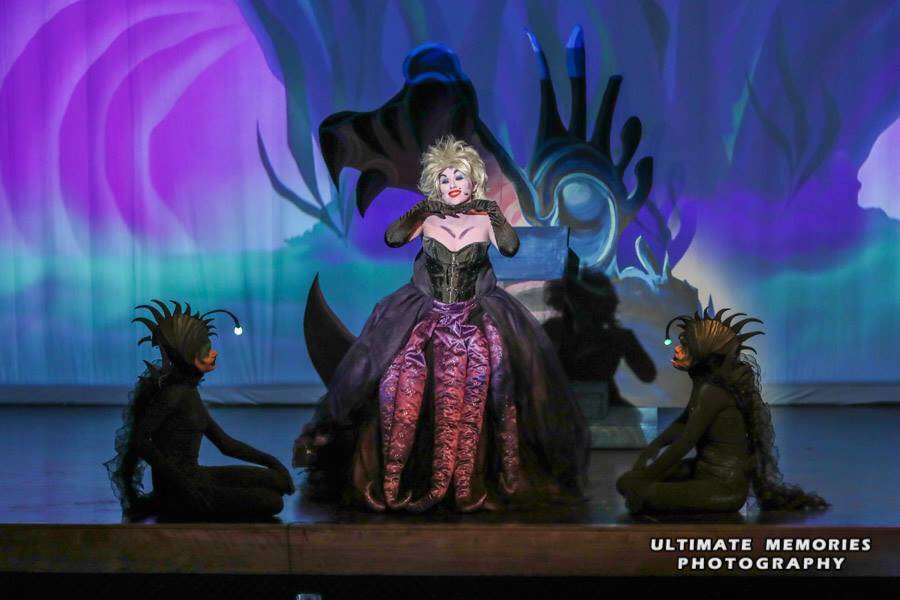 The fall musical The Little Mermaid was one of the biggest hits in the history of Armada Theatre. It sold out all four of its showings and included over 110 of our students in various roles both on stage and behind the scenes. A huge thank you goes out to our audience which was able to raise over $3,000 for the Make-A-Wish foundation through our minute-to-give-it fundraiser before each show. An exceptional job was done by Theatre Director Robin Caporuscio, her students, and all of our volunteers who helped make the show one of the best yet.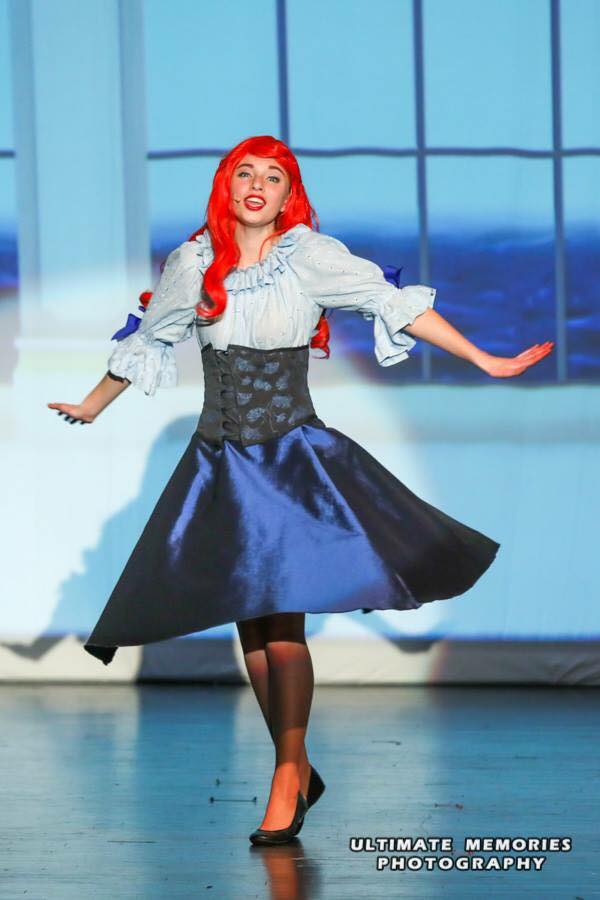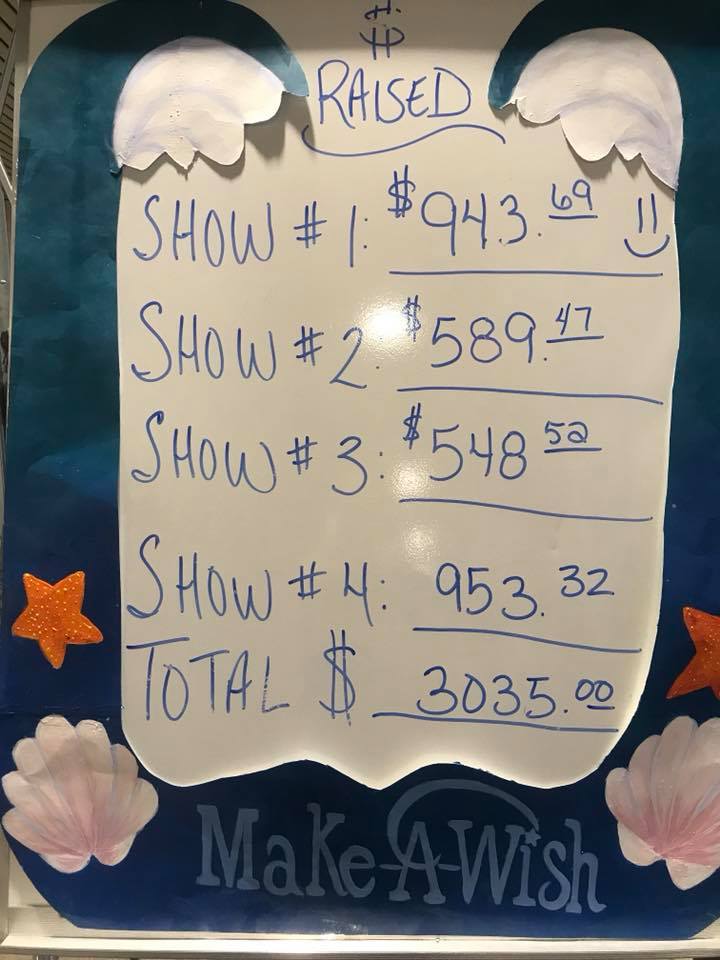 ---
Armada Receives Safety Grant From Michigan State Police
(Courtesy - Campus Safety Magazine)
The Michigan State Police (MSP) today announced that 114 public school districts, 42 non-public schools, 22 public charter schools, and 10 Intermediate School Districts / Regional Education Services Agencies will receive $25 million in state grants to purchase equipment and/or technology to improve the safety and security of school buildings, students and staff. This includes $47,824 for the Armada Area Schools.
"These grants are part of the proactive approach the state is taking to help prevent tragedies in our schools and provide for the safe learning environment that our kids need and deserve," said Gov. Rick Snyder. "A multifaceted approach is necessary to keep our schools safe and these grants are a component of the comprehensive effort to keep Michigan school children safe."
A complete list of award recipients is available here.
Grant recipients have until Sept. 30, 2019, to spend their awards.
Over $69 million in requests were included in 407 applications submitted. Grant applications were reviewed by a committee that included representatives from the MSP, Michigan Association of Chiefs of Police, Michigan Sheriffs' Association, Michigan Department of Education, Michigan Association of Non-Public Schools, school security personnel and the Executive Office of the Governor.
"The Competitive School Safety Grant Program will provide the resources needed by many schools throughout our state to ensure students have a safe learning environment," said MSP Director Col. Kriste Kibbey Etue. "The review committee gave priority to proposals that sought to secure access points at school buildings, as it is considered one of the best and most cost-effective ways to improve school safety and security.
The Armada Area Schools plans to use the funding to install enhanced door locks for classrooms, add ssecure keycard access to more entrances, install safety film on exterior windows, and to provide safety kits to each classroom.
---
Armada Area Schools Welcomes New Director of Student Safety to District
Armada Area Schools would like to introduce and welcome Tim Woelkers to the district. "Officer Tim" will be the new Director of Student Safety for the school district. Tim's position is a direct result of last spring's community safety forums where it was highly recommended that the school district have an armed resource officer employed in the district. Tim is an ideal fit for Armada Area Schools as he is a community member, had students attend our district, was a former police officer and school administrator, and has run our PAL camp for numerous years.
96% of our students go on to college

MA²S has one of the highest average ACT scores in the county

Highest test scores in county on multiple standardized test - Ranked #1 in 12 of 18 M-STEP categories in Macomb County in 2016

Highest graduation rate in Macomb County

Small class size for more personalized learning

High percentage of parent involvement

Positive welcoming environment

Armada Education Foundation has awarded nearly $300,000 in grants

Armada Conservatory of the Arts

Macomb Academy of Arts and Sciences

Renewable Energy Program

K-12 STEAM (Science, Technology, Engineering, Art, Mathematics) curriculum
District Mission
It is the mission of the Armada Area School District to provide all students a dynamic learning environment in order to cultivate a mindset for academic excellence and social growth.