Welcome to Armada Middle School

Our Mission
Fostering creativity and providing meaningful connections through risk-taking, new technologies, and unrivaled experiences in a unique atmosphere.
Our Vision
Creating an environment that is innovative, supportive and unparalleled for students of an ever-changing tomorrow.
Principal: Todd Schafer
Assistant Principal: Amanda Parus



School Hours:
7:25 AM - 2:22 PM
Half Day Schedule:
7:25 AM - 10:50 AM
Armada Middle School
23550 Armada Center Road
Armada, MI 48005
Phone: (586) 784-2500
Attendance: (586) 784-2501
Fax: (586) 784-8650
Transportation: (586) 784-2585
AMSPG Evening Meeting
The AMS Parent Group is hosting an evening meeting on Wednesday, January 25th from 7-9pm. Please click "More..." for more information.
More...

AMS Dance
There is a dance on Friday, January 20th from 6-8pm in the Middle School Gym & Cafeteria. $4 Admission and concessions will be available for purchase.

AMS Parent-Teacher Conferences
Thursday, January 26th from 3-5pm & 6-8pm
8th Grade Parents:
You can place an ad in the yearbook with a fond farewell note for your 8th grade student. Please click "More..." for the order form and information. Orders are due by Friday, January 27th.
More...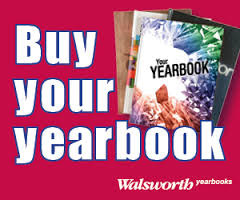 AMS 2016-2017 Yearbook
Yearbooks can only be purchased online. Prices will increase after December 31. Click "More..." for information on how to order today.
More...