Welcome to Armada Middle School

Our Mission
Fostering creativity and providing meaningful connections through risk-taking, new technologies, and unrivaled experiences in a unique atmosphere.
Our Vision
Creating an environment that is innovative, supportive and unparalleled for students of an ever-changing tomorrow.
Principal: Todd Schafer
Assistant Principal: Amanda Parus



School Hours:
7:25 AM - 2:22 PM
Half Day Schedule:
7:25 AM - 10:50 AM
Armada Middle School
23550 Armada Center Road
Armada, MI 48005
Phone: (586) 784-2500
Attendance: (586) 784-2501
Fax: (586) 784-8650
Transportation: (586) 784-2585

AMS Santa Shop
The Santa Shop will be open for students on Thursday & Friday, December 15 & 16 during school hours. They will have the opportunity to visit the Santa Shop on both days.

AMS Student Council Canned Food Drive
Student Council is hosting it's annual Canned Food Drive to benefit St. Mary's Food Pantry. Top two 1st hour classes win a pizza party or cider and donuts. Food must be in by December 16th.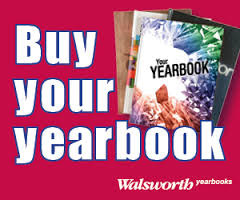 AMS 2016-2017 Yearbook
Yearbooks can only be purchased online. Prices will increase after December 31. Click "More..." for information on how to order today.
More...