Curriculum Night Tonight!
The Curriculum Night originally scheduled for this evening will now take place on March 23rd at 6PM - that's tonight! The Armada High School staff hopes to see you there. We'll be available to answer any questions that you might have about the programs and classes that we offer to our students and community.
Welcome to Armada High School

Our Mission
In an environment of life-long learning, we work together to recognize and develop potential and to promote success.
In pursuit of this mission, Armada High School:
Provides a safe and stimulating learning environment
Establishes high expectation for students
Employs competent, caring, and enthusiastic staff members
Delivers a comprehensive curriculum
Actively engages parents and community members in the learning process
Nurtures personal responsibility and respect for others
Our Vision
To help students develop the vision to instill confidence through experiences that:
Are student-centered
Foster and enhance opportunities
Refine lifelong learning skills
Prepare students for tomorrow's challenges
School Hours:
Zero Hour 6:31 A.M.
7:35 A.M. - 2:30 P.M.
Half Day Schedule
Zero Hour 6:45 A.M.
7:35 A.M. - 11:00 A.M.
Armada High School
23655 Armada Center Road
Armada, MI 48005-2711
Main Office: (586) 784-2400
24 Hour Attendance Line: (586) 784-2401
Attendance Office: (586) 784-2414
Academy: (586) 784-2161
Fax: (586) 784-9592
Transportation: (586) 784-2585
HS AER REPORT

SCHOOL IMPROVEMENT PLAN

FREE & REDUCED LUNCH ONLINE APPLICATION

(Khan Academy offers great SAT practice resources)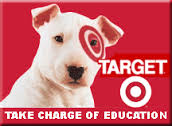 Click the calendar image below to view AHS Calendars.