Welcome to

Armada Area Schools

It is the mission of the Armada Area School District to provide all students a dynamic learning environment in order to cultivate a mindset for academic excellence and social growth.
District News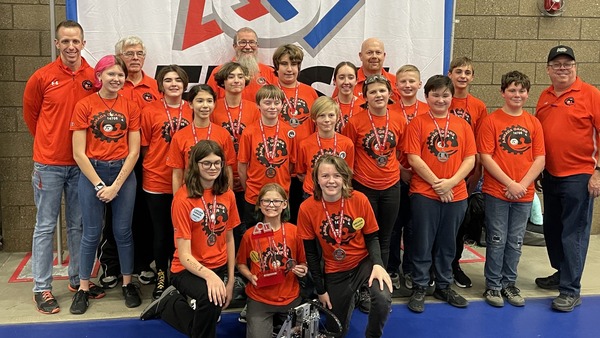 December 19, 2022
The Armada Pi-Gears are now FTC State Champions!
At the State of Michigan FTC Championship the Pi-Gears competed against 71 other Michigan teams over two days. Following qualification matches the team entered the playoffs as the #4 seeded alliance in the division. Competing as the fourth seeded alliance the Pi-Gears took on the division's #1 seed, ultimately winning a really tough match-up in 4 games. From there the team swept the division finals and the interdivision finals each in two games to become Michigan FTC State Champions!
It was truly a team effort that started well before the season's game reveal in September. This team has accomplished not only earning the first state championship for the middle school and middle school robotics program, but can also say they conducted 18 different outreach activities reaching 2,000 people ranging in age from pre-k to adult. As part of these outreaches, the team was able to help start 2 additional FIRST Lego League teams at Krause Elementary and advocate for robotics programs working through US Senator Gary Peter's and his representatives.
Calendar