Unified Classroom Parent Portal
THE LATEST ARMADA NEWS: ...................................................................
---
BOARD MEETING NOTICES:
---
TEACHER AND SCHOOL SUPPORT STAFF COVID-19 GRANT NOTICE:
Armada Area Schools has identified, notified, and provided Form 5734 to eligible classroom teachers and support staff. This notice also provides an opportunity for those individuals to appeal, in writing, eligibility status or FTE calculation to the district by December 4, 2020, to the Director of Business and Operations, Heather Urbanek.
COVID-19 Grant Frequently Asked Questions
More information can be found here at the Michigan Department of Treasury.
---
LETTERS TO FAMILIES:
---
ARMADA AREA SCHOOLS - CONTINUITY OF LEARNING PLANS:
Armada High School Is Rated The Top Comprehensive High School In Macomb County
Earns The Top Spot For The Second Straight Year.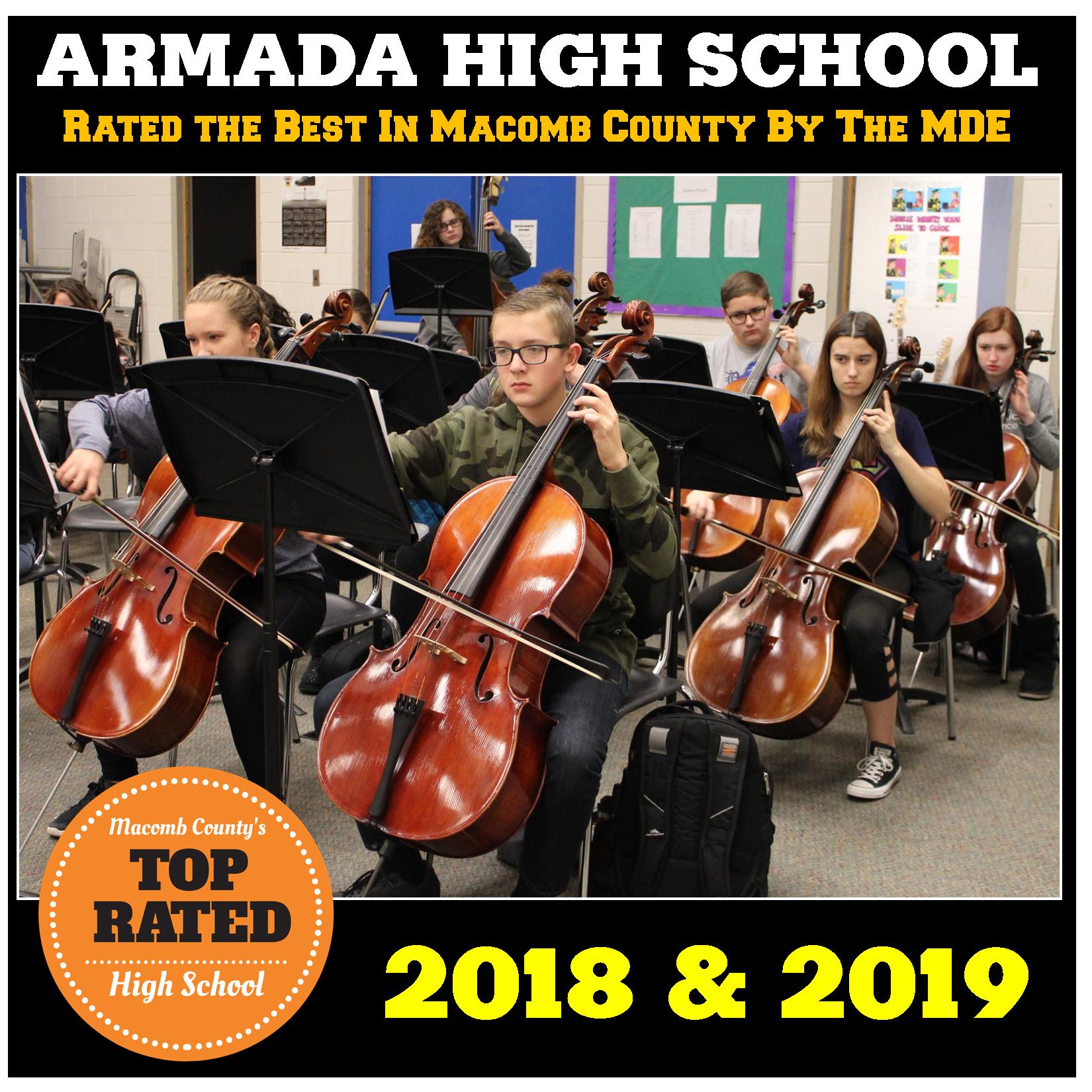 For the second year in a row, Armada High School has been named the top comprehensive high school in Macomb County as identified by the Michigan Department of Education. The rating is based on seven factors, student growth, student proficiency, graduation rate, school quality, assessment participation, student support, and English Learner progress. Ratings are based on data from the previous school year, so 2019's rating is based on the 20187-18 school year. Armada High School increased its score in 2019 to 96.93 out of 100 from 94.13 in 2018. It also extended its lead over the competition from one point over second place Utica Eisenhower in 2018 to five points over Merritt Academy and more than twelve points over the next traditional public school, Utica Henry Ford II. Comprehensive high schools are buildings that offer a full complement of programs including special education, athletics, and career and technical education programs and include charter and traditional public schools. Now more than ever, there is no better place for students to learn and grow in the region than Armada High School. For more information go to www.mischooldata.org.
The Armada Fighting Pi Win FIRST District Competition Of The Year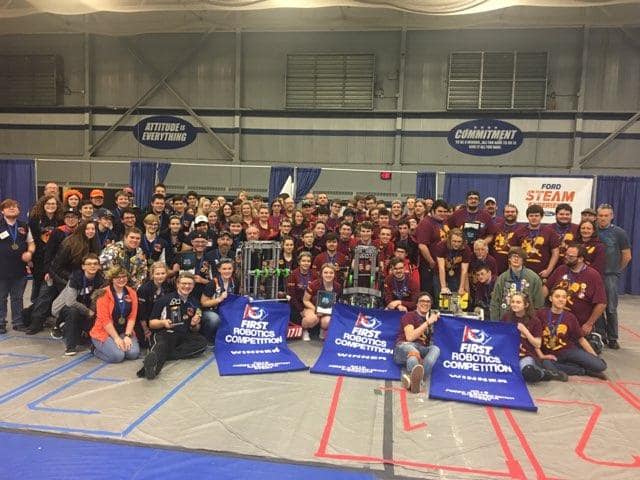 The Fighting Pi won the Gibraltar District Event on March 2, 2019 with an 11 win 1 loss record in qualification matches and swept through the playoffs 6-0. This was their 1st win since 2016. The team also won the Entrepreneurship Award and Paige Drob won the Dean's List Award – she will now compete at the State Championship to try and become one of 15 state finalists for the award. With the win, the team is well on its way to earning a spot in the state and national championships.
---
Armada Sophomore Earns Highest Rating at Vocal Music Association Solo & Ensemble Festival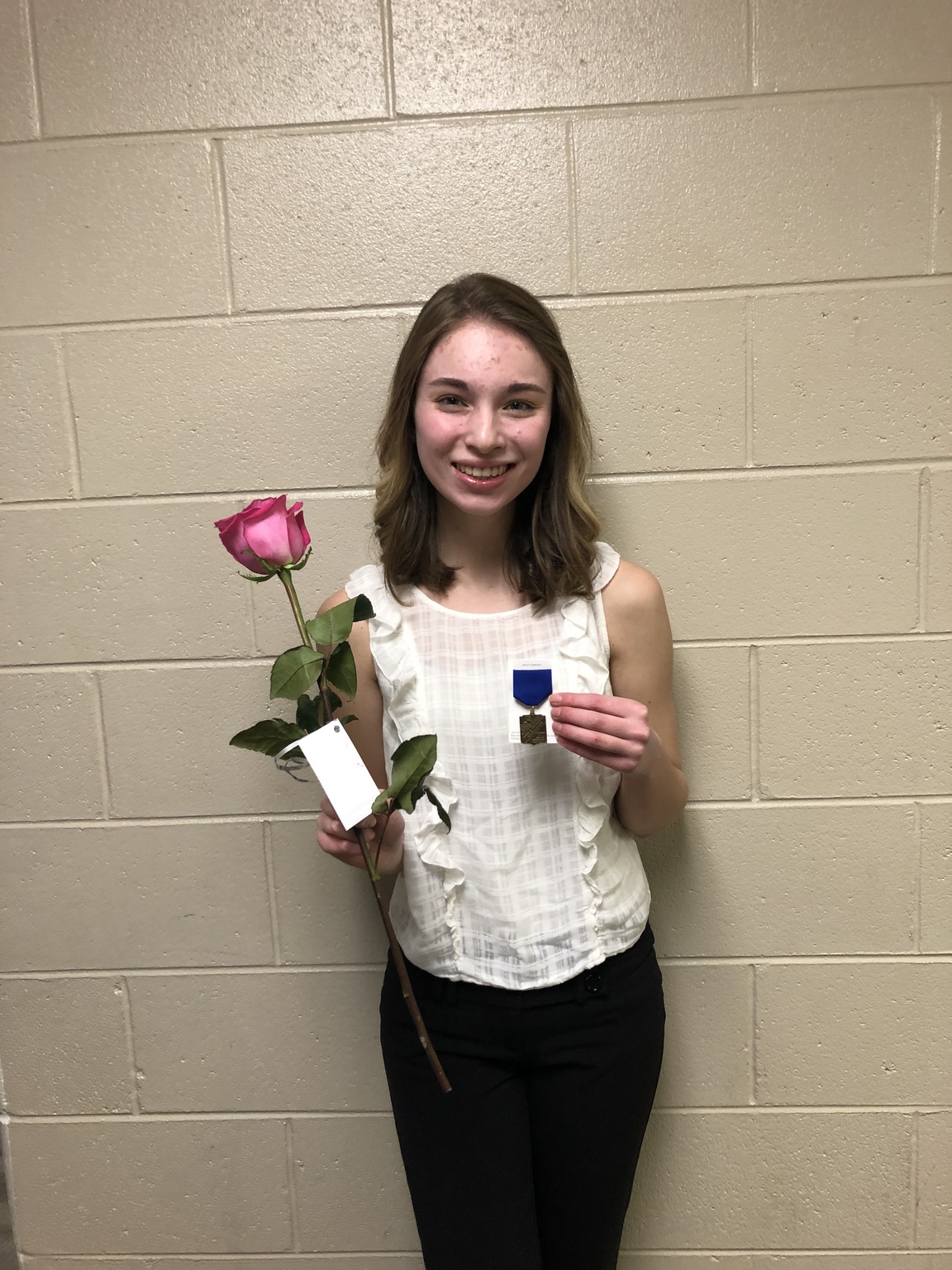 Payton Miller impressed the judges with her performances as she sang two pieces: "Danza, Danza, Fanciulla Gentile" and "The Little Horses". She earned the highest rating of a "One/Excellent" and will go on to compete at the State Solo & Ensemble Festival in April.
---
Krause Early Learning Center Earns
5-Star Rating from State of Michigan
Armada's Krause Early Learning Center has worked incredibly hard over the last few years to offer more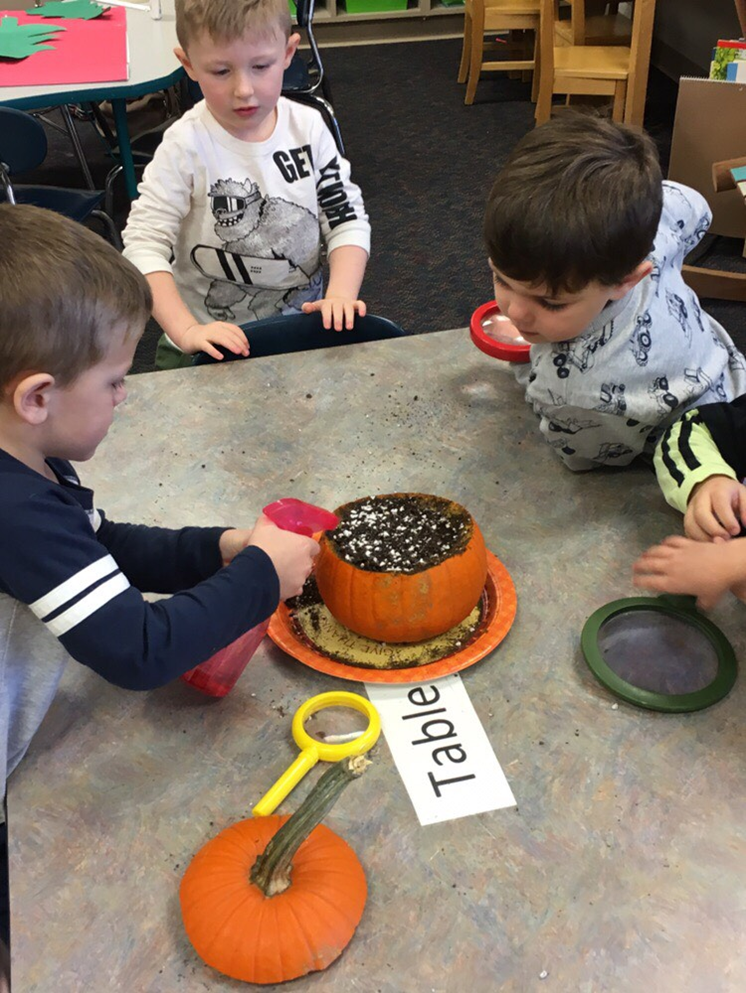 programs and opportunities for our students. Our preschool teachers and aides have added new curriculum components, sought training, and revamped several practices to ensure our youngest learners get off to the best start possible.
This work has paid off as the Early Learning Center has been recognized by the state of Michigan with the highest rating - a fantastic 5 Star Rating! If you have little ones that are preschool age, there is no better place to start than Krause Elementary's Early Learning Center.
There are only 185 preschool programs in the state that have attained the 5-star rating. We are in the top 5% of preschool programs in the state. In order to achieve this rating, programs must follow the Department of Education Early Childhood Standards of Quality for Pre-Kindergarten.
Armada Named AP Honor Roll District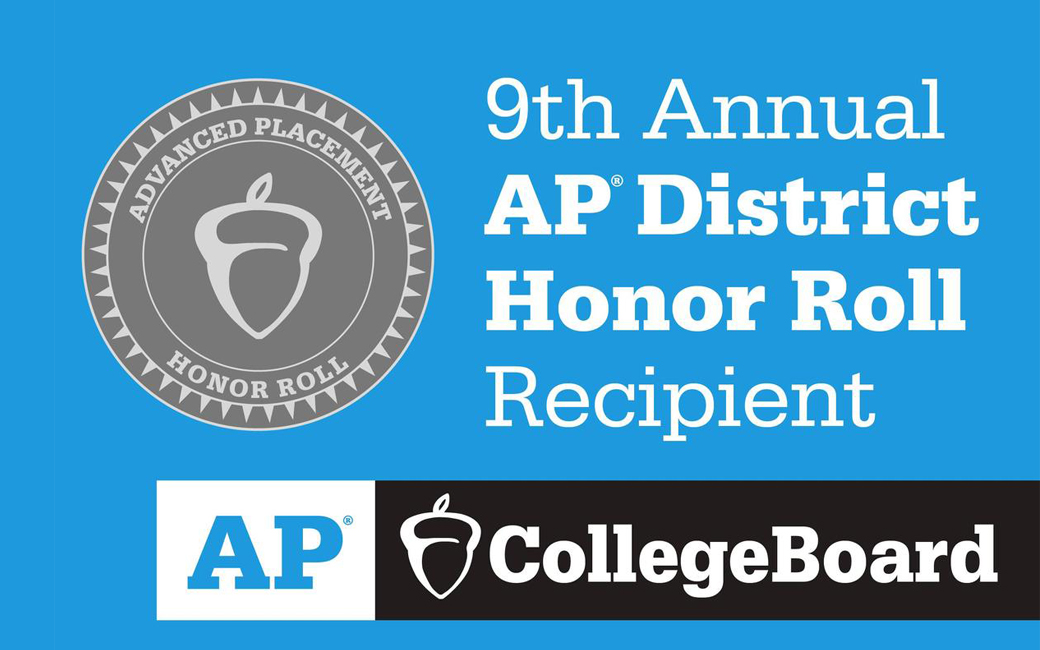 The Armada Area Schools is proud to announce that it has earned the distinction of making the national Advanced Placement Honor Roll for 2019. Armada was one of only 373 district nationwide and the only Macomb County High School to earn this honor.
Inclusion on the 9th Annual AP District Honor Roll is based on the examination of three years of AP data, from 2016 to 2018, for the following criteria:
Increased participation/access to AP by at least 4% in large districts, at least 6% in medium districts, and at least 11% in small districts.

Increased or maintained percentage of American Indian/Alaska Native, Black/African American, Hispanic/Latino, and Native Hawaiian/Other Pacific Islander students taking exams and increased or maintained the percentage of American Indian/Alaska Native, Black/African American, Hispanic/Latino, and Native Hawaiian/Other Pacific Islander students scoring 3+ on at least one AP Exam; and

Improved performance levels when comparing the percentage of students in 2018 scoring a 3 or higher than those in 2016, unless the district has already attained a performance level at which more than 70% of its AP students are scoring a 3 or higher.
Last year Armada High School had over 300 AP Exams administered to its students and over 64% of these exams resulted in college credit for students. This resulted in families saving approximately $1.4 million in tuition costs. This is another reason that Armada has become the top-rated district in Macomb County and the school district of choice for over 500 students. More information can be found at https://apcentral.collegeboard.org/pdf/ap-district-honor-roll-9th-annual.pdf .
Armada Thespian Troupe Excels at State Festival 8 Superior and 5 Excellent Ratings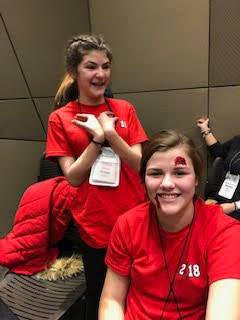 The Armada Thespian Troupe 7919 earned eight superior ratings and five excellent ratings at the most recent Michigan Thespian Festival in Grand Rapids. The group of 20 high school students and 13 middle school students attended workshops in areas such as Acting, Stage Combat and Make Up, and was able to share their passion with the other festival attendees. The troupe also earned $338,000 in scholarships. The winners are as follows:
Excellent Awards:
Acting-
Trinity Cornelius (Junior)-Monologue

Kelsey Schmidt (Sophomore) & Isabella Allen (Sophomore)-Duet Acting

William Schmid (Sophomore)- Scenic Design

Emma Harding (Senior) - Play Writing
Superior (highest rating & national qualifier)
Acting-
Joseph Caradonna (Senior) -Monologue

Madeline Martin (Junior)-Solo Musical Theatre

Payton Miller (Sophomore)-Solo Musical Theatre

Payton Miller (Sophomore) & Jon LaBelle (Sophomore)-Duet Musical Theatre

Jenna Jarema (Senior) - Makeup Design

Klayton Rumph (Sophomore)-Costume Design

Lizzie Buckley (Senior) -Costume Design

Isabella Gielniak (Junior) - Play Writing
Since its inception, our thespian troupe has attended six state festivals and over the six has won: 54 excellent awards, 41 superior awards and students have received $1,189,600 in scholarship offers.
Armada Staff Receives Training On ALICE Safety Protocol
On November 15, 2018, the entire Armada staff at each building was trained in the ALICE safety protocol by ALICE certified trainers. This training was borne out of ideas shared at our community safety meetings we held last year. This training is important to maintaining our committment to the community to keep our students as safe as possible while in our care. A second follow-up training will be held in the spring as well. If you have any questions about the ALICE training, please contact your child's building principal or contact the superintendent's office.
---
Little Mermaid Is A Whale Of A Hit!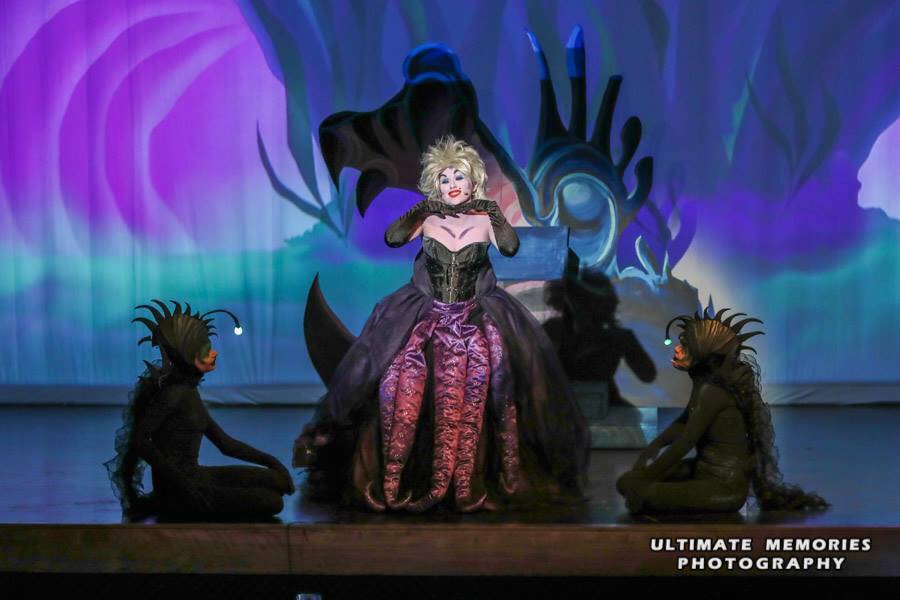 The fall musical The Little Mermaid was one of the biggest hits in the history of Armada Theatre. It sold out all four of its showings and included over 110 of our students in various roles both on stage and behind the scenes. A huge thank you goes out to our audience which was able to raise over $3,000 for the Make-A-Wish foundation through our minute-to-give-it fundraiser before each show. An exceptional job was done by Theatre Director Robin Caporuscio, her students, and all of our volunteers who helped make the show one of the best yet.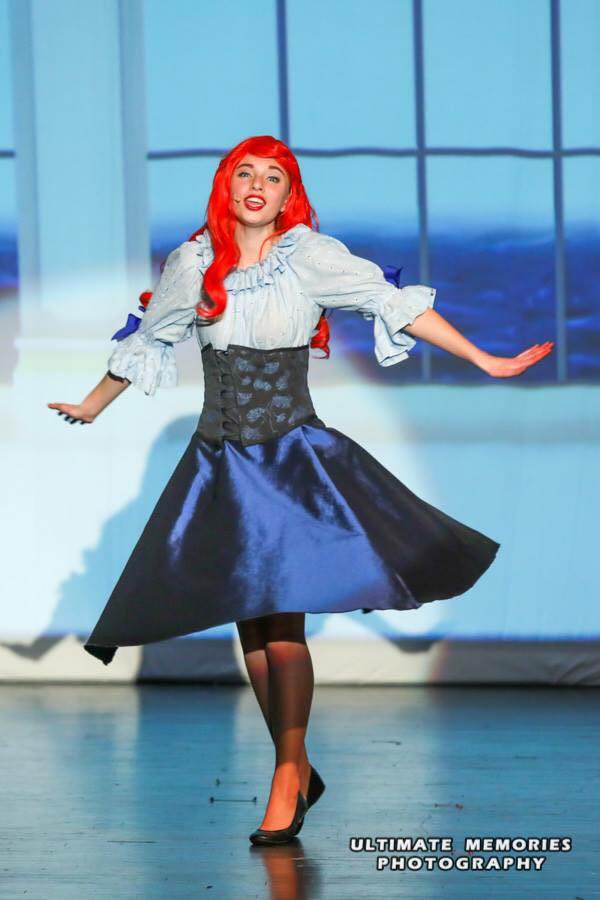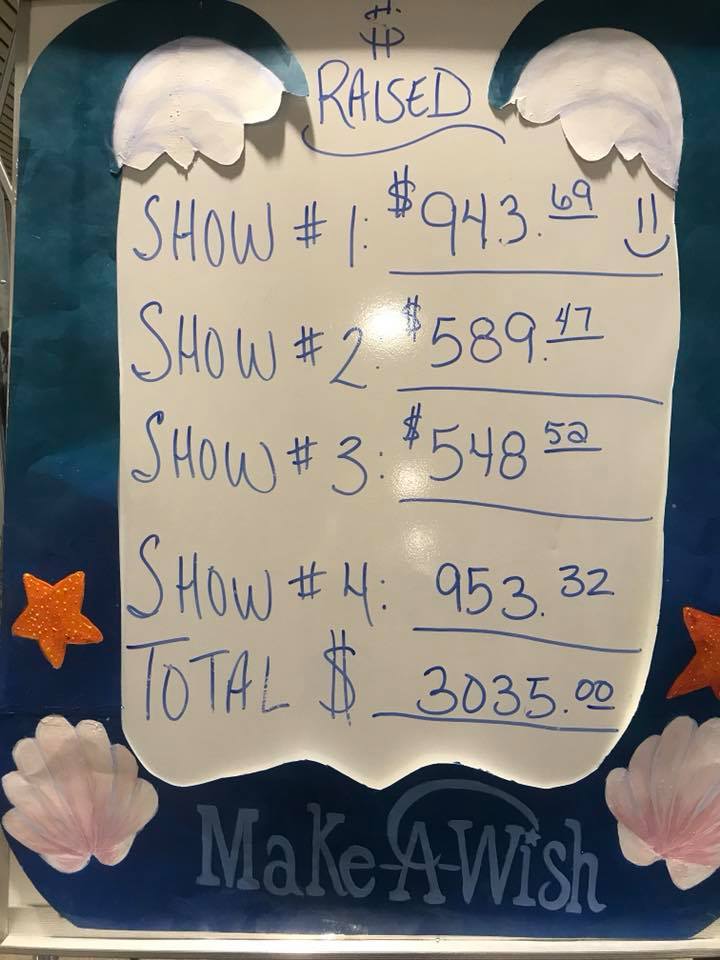 ---
Armada Receives Safety Grant From Michigan State Police
(Courtesy - Campus Safety Magazine)
The Michigan State Police (MSP) today announced that 114 public school districts, 42 non-public schools, 22 public charter schools, and 10 Intermediate School Districts / Regional Education Services Agencies will receive $25 million in state grants to purchase equipment and/or technology to improve the safety and security of school buildings, students and staff. This includes $47,824 for the Armada Area Schools.
"These grants are part of the proactive approach the state is taking to help prevent tragedies in our schools and provide for the safe learning environment that our kids need and deserve," said Gov. Rick Snyder. "A multifaceted approach is necessary to keep our schools safe and these grants are a component of the comprehensive effort to keep Michigan school children safe."
A complete list of award recipients is available here.
Grant recipients have until Sept. 30, 2019, to spend their awards.
Over $69 million in requests were included in 407 applications submitted. Grant applications were reviewed by a committee that included representatives from the MSP, Michigan Association of Chiefs of Police, Michigan Sheriffs' Association, Michigan Department of Education, Michigan Association of Non-Public Schools, school security personnel and the Executive Office of the Governor.
"The Competitive School Safety Grant Program will provide the resources needed by many schools throughout our state to ensure students have a safe learning environment," said MSP Director Col. Kriste Kibbey Etue. "The review committee gave priority to proposals that sought to secure access points at school buildings, as it is considered one of the best and most cost-effective ways to improve school safety and security.
The Armada Area Schools plans to use the funding to install enhanced door locks for classrooms, add ssecure keycard access to more entrances, install safety film on exterior windows, and to provide safety kits to each classroom.
---
Armada Area Schools Welcomes New Director of Student Safety to District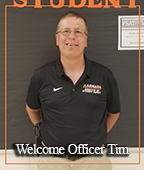 Armada Area Schools would like to introduce and welcome Tim Woelkers to the district. "Officer Tim" will be the new Director of Student Safety for the school district. Tim's position is a direct result of last spring's community safety forums where it was highly recommended that the school district have an armed resource officer employed in the district. Tim is an ideal fit for Armada Area Schools as he is a community member, had students attend our district, was a former police officer and school administrator, and has run our PAL camp for numerous years.
96% of our students go on to college
MA²S has one of the highest average ACT scores in the county
Highest test scores in county on multiple standardized test - Ranked #1 in 12 of 18 M-STEP categories in Macomb County in 2016
Highest graduation rate in Macomb County
Small class size for more personalized learning
High percentage of parent involvement
Positive welcoming environment
Armada Education Foundation has awarded nearly $300,000 in grants
Armada Conservatory of the Arts
Macomb Academy of Arts and Sciences
Renewable Energy Program
K-12 STEAM (Science, Technology, Engineering, Art, Mathematics) curriculum
Points of Pride
District Mission
It is the mission of the Armada Area School District to provide all students a dynamic learning environment in order to cultivate a mindset for academic excellence and social growth.