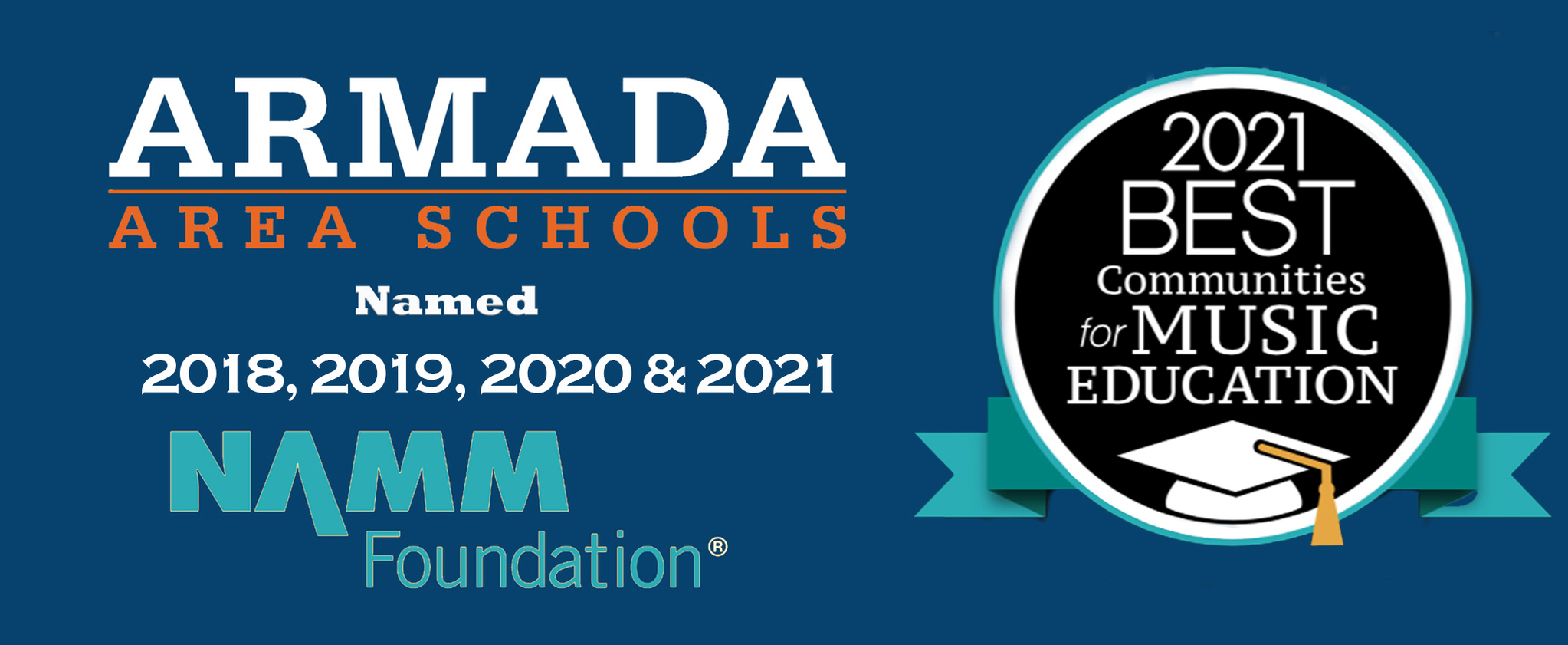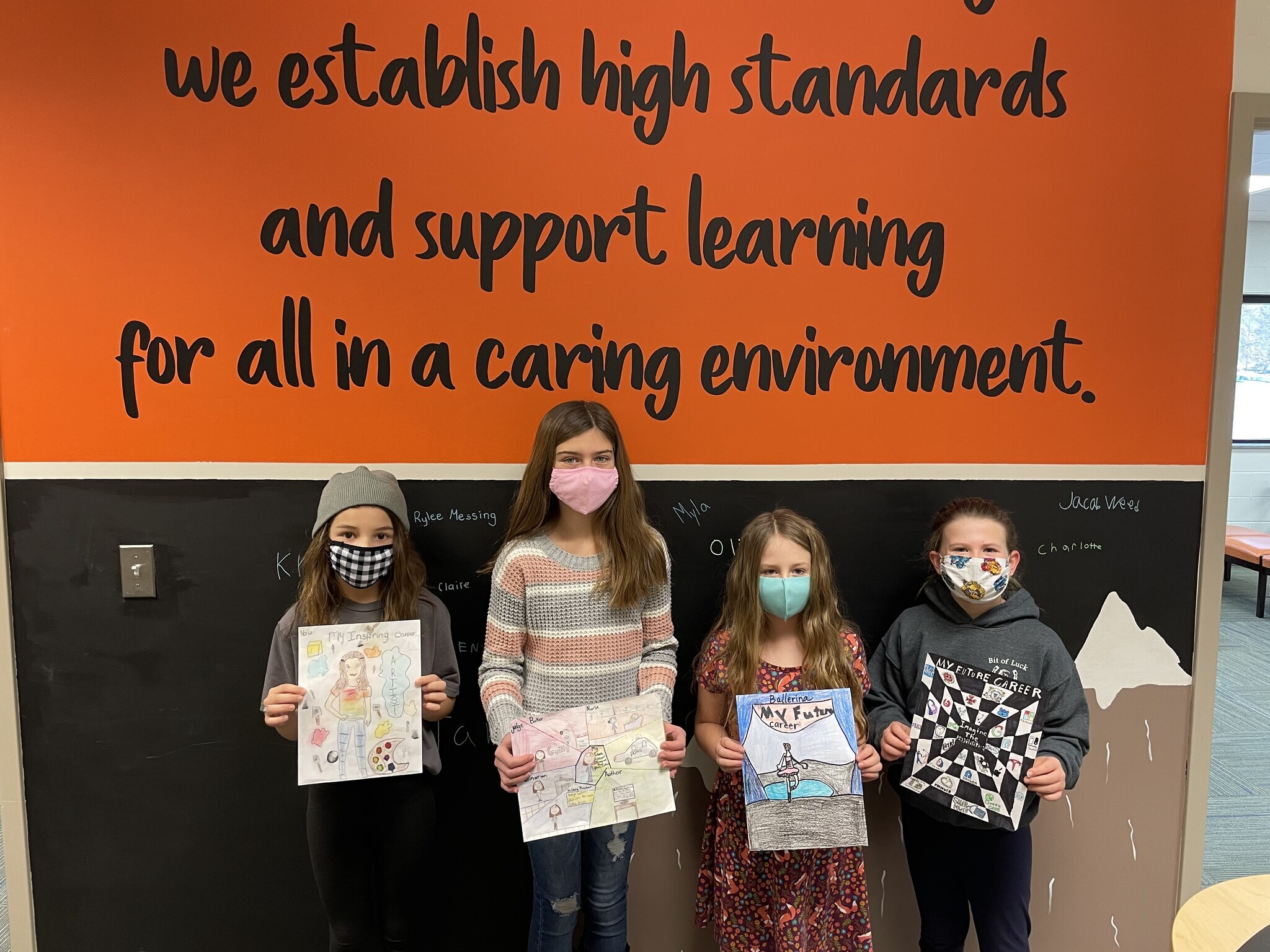 Congratulations to the Krause Elementary students that were selected as our building winners for the National Career Development Association Art and Poetry contest winners!! Their artwork will be entered into the state competition. Last year we had a student place third nationally in this contest.
---
---
BOARD MEETING NOTICES:
The link to join virtually:
---
TEACHER AND SCHOOL SUPPORT STAFF COVID-19 GRANT NOTICE:
Armada Area Schools has identified, notified, and provided Form 5734 to eligible classroom teachers and support staff. This notice also provides an opportunity for those individuals to appeal, in writing, eligibility status or FTE calculation to the district by December 4, 2020, to the Director of Business and Operations, Heather Urbanek.
COVID-19 Grant Frequently Asked Questions
More information can be found here at the Michigan Department of Treasury.
---
LETTERS TO FAMILIES:
---
ARMADA AREA SCHOOLS - CONTINUITY OF LEARNING PLANS:

Congratulations to our Troupe 7919 Seniors!
In December 2020 our Thespian Troupe 7919 participated in the virtual Thespian Festival.
Jon LaBelle and Payton Miller each received a superior for their solo musical theatre competition.
Payton Miller received the Thespian scholarship (only 10 are awarded across the state).
The following seniors received Scholarship offers:
Payton Miller, Jon LaBelle, Will Schmid, Summer Wasung, and Klayon Rump
They were offered a combined total of: $1,556,500!
Congratulations to our 2020
Teachers of the Year!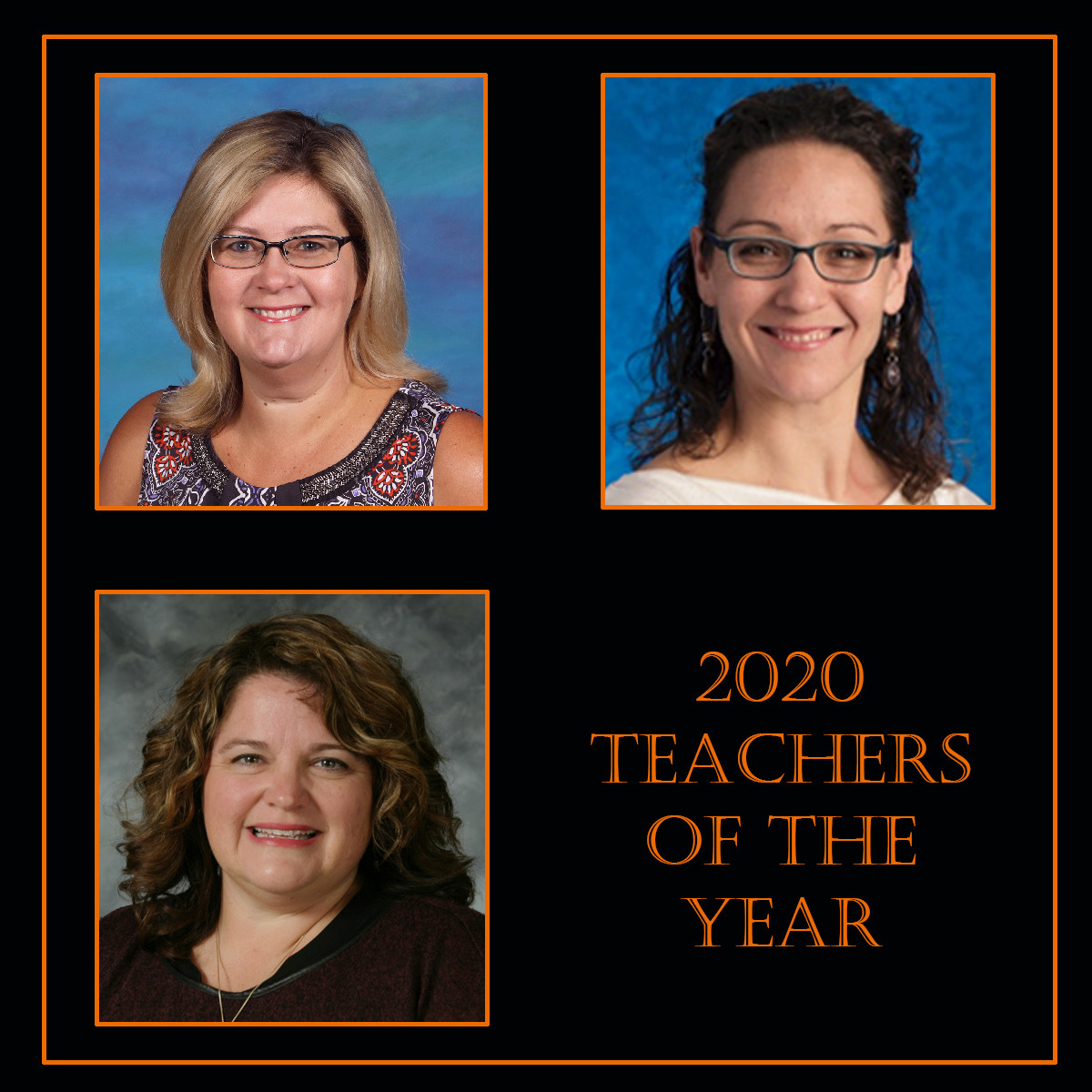 High School - Robin Caporuscio, Middle School - Michelle Genereaux, Elementary - Kelly Cmarik
Kelly Cmarik was also honored as the Macomb County Teacher of the Year!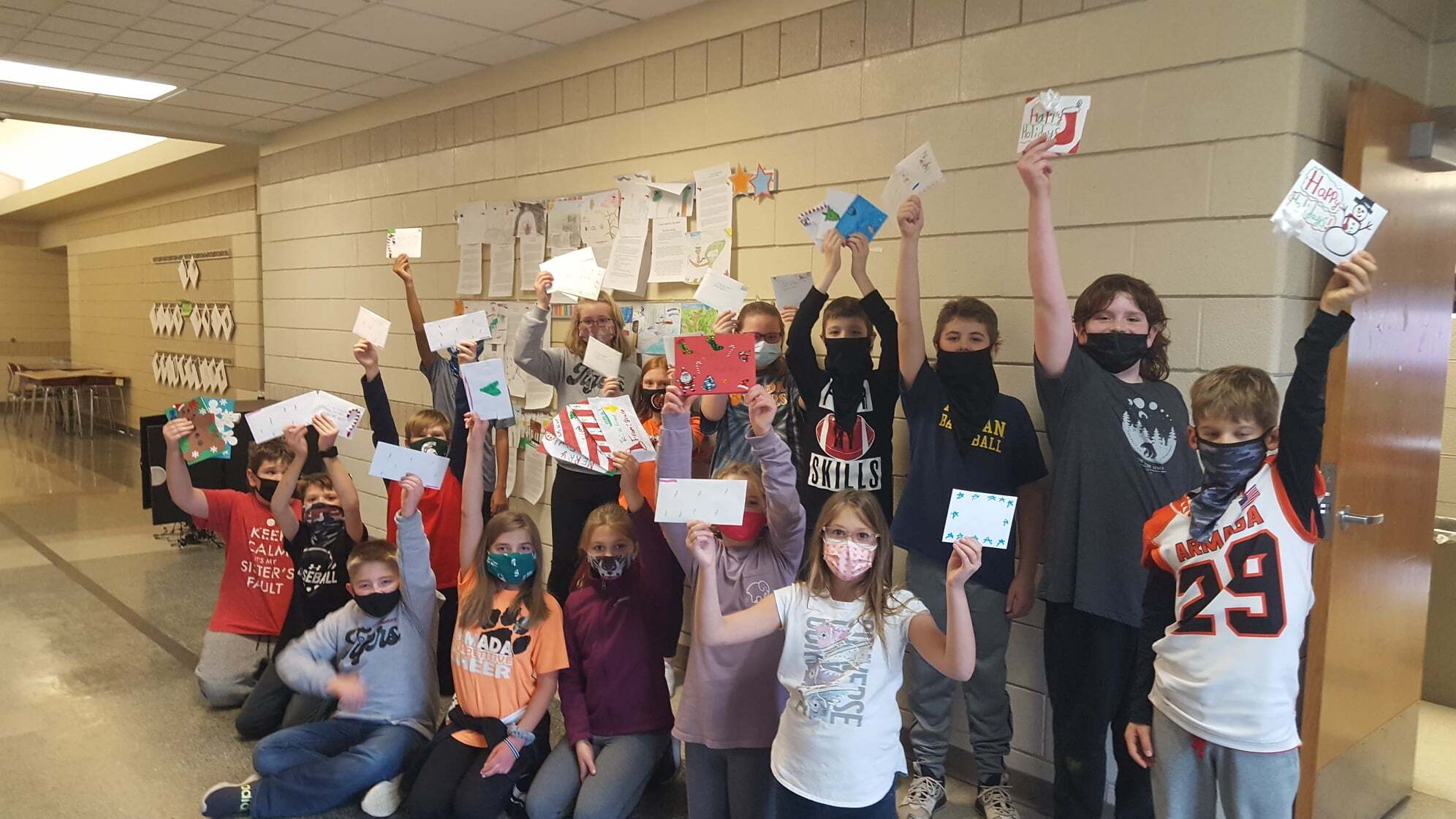 Each year our fifth graders connect with residents at the nursing home and we are excited to share that over 70 letters have been created this year! These are just a few of the kids that participated. We have GREAT kids that CARE at Krause Elementary!
---
Krause Early Learning Center Earns
5-Star Rating from State of Michigan
Armada's Krause Early Learning Center has worked incredibly hard over the last few years to offer more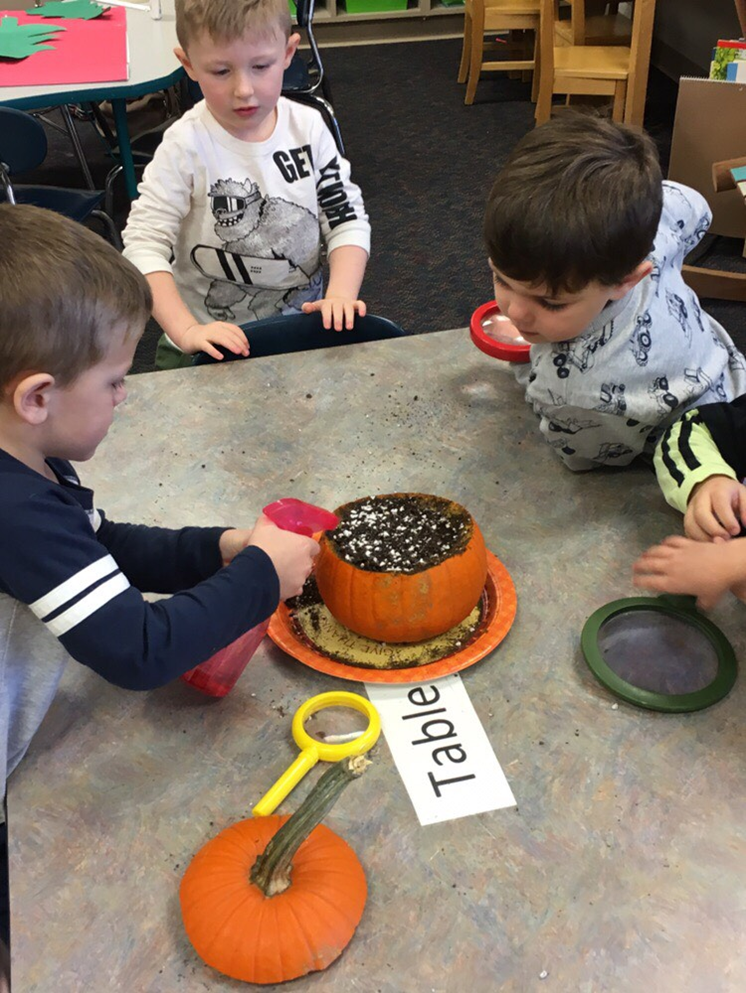 programs and opportunities for our students. Our preschool teachers and aides have added new curriculum components, sought training, and revamped several practices to ensure our youngest learners get off to the best start possible.
This work has paid off as the Early Learning Center has been recognized by the state of Michigan with the highest rating - a fantastic 5 Star Rating! If you have little ones that are preschool age, there is no better place to start than Krause Elementary's Early Learning Center.
There are only 185 preschool programs in the state that have attained the 5-star rating. We are in the top 5% of preschool programs in the state. In order to achieve this rating, programs must follow the Department of Education Early Childhood Standards of Quality for Pre-Kindergarten.
Armada Named AP Honor Roll District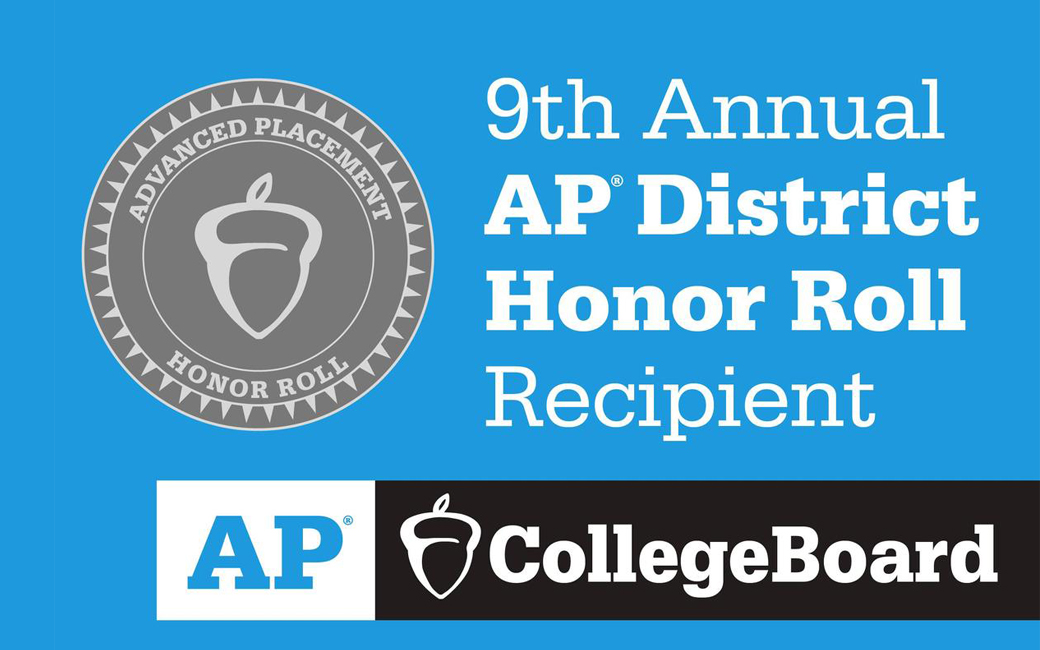 The Armada Area Schools is proud to announce that it has earned the distinction of making the national Advanced Placement Honor Roll for 2019. Armada was one of only 373 district nationwide and the only Macomb County High School to earn this honor.
Inclusion on the 9th Annual AP District Honor Roll is based on the examination of three years of AP data, from 2016 to 2018, for the following criteria:
Increased participation/access to AP by at least 4% in large districts, at least 6% in medium districts, and at least 11% in small districts.

Increased or maintained percentage of American Indian/Alaska Native, Black/African American, Hispanic/Latino, and Native Hawaiian/Other Pacific Islander students taking exams and increased or maintained the percentage of American Indian/Alaska Native, Black/African American, Hispanic/Latino, and Native Hawaiian/Other Pacific Islander students scoring 3+ on at least one AP Exam; and

Improved performance levels when comparing the percentage of students in 2018 scoring a 3 or higher than those in 2016, unless the district has already attained a performance level at which more than 70% of its AP students are scoring a 3 or higher.
Last year Armada High School had over 300 AP Exams administered to its students and over 64% of these exams resulted in college credit for students. This resulted in families saving approximately $1.4 million in tuition costs. This is another reason that Armada has become the top-rated district in Macomb County and the school district of choice for over 500 students. More information can be found at https://apcentral.collegeboard.org/pdf/ap-district-honor-roll-9th-annual.pdf .
96% of our students go on to college
MA²S has one of the highest average ACT scores in the county
Highest test scores in county on multiple standardized test - Ranked #1 in 12 of 18 M-STEP categories in Macomb County in 2016
Highest graduation rate in Macomb County
Small class size for more personalized learning
High percentage of parent involvement
Positive welcoming environment
Armada Education Foundation has awarded nearly $300,000 in grants
Armada Conservatory of the Arts
Macomb Academy of Arts and Sciences
Renewable Energy Program
K-12 STEAM (Science, Technology, Engineering, Art, Mathematics) curriculum
District Mission
It is the mission of the Armada Area School District to provide all students a dynamic learning environment in order to cultivate a mindset for academic excellence and social growth.