Armada Special Education Services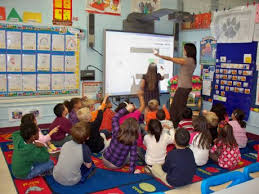 Regardless of the nature or severity of a child's disability, our exceptionally-trained staff is dedicated to addressing a wide range of needs. Armada Area Schools Special Education programs operate in accordance with all state and federal guidelines.
Armada Area Schools special education programs assist children with a variety of social, emotional, and learning impairments. Children are assimilated into traditional classrooms as much as possible dependent upon their individual needs.
A number of special education programs at each building assist children in challenging areas, provide academic skills training, and help with learning difficulties.
---
---
Consistent with the Individuals with Disabilities Act of 2004 (IDEA) regulation § 300.307(a), the Office of Special Education and Early Intervention Services has established the criteria that must be followed to determine the existence of a Specific Learning Disability (SLD).
On or before September 1, 2010, each local educational agency (LEA) and public school academy (PSA) must publicly post on their web site, or make public through other means, the process or combination of processes which will be used by the LEA or PSA to determine the existence of a SLD. (§ 300.307(b) and § 300.600(d)(2)).
Therefore, Armada Area Schools guidelines for determining eligibility for Specific Learning Disabilities (SLD) will utilize a lack of response to research-based intervention (RtI) and/or pattern of strengths and weaknesses (PSW) model (s).